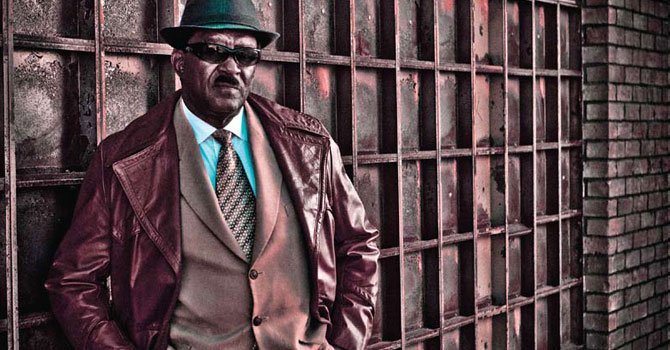 For nearly 30 years, former Hawkeye football player Donald Tucker devoted his crime-fighting talents and expertise to the federal government. Now, he operates his own private business: Tucker Investigations and Protective Services (TIPS). He also has his own blog at www.dontuckerbooks.com.
"I'm gonna put a bullet in your brain."
A white police officer pulled Donald Tucker into a squad car to unleash this diatribe of hate. Tucker, 61BA, had been on an undercover assignment for the Chicago Federal Bureau of Narcotics in New York City when confronted with this verbal assault. As one of the United States' first black federal narcotics agents in the 1960s, it wasn't the first or last time Tucker witnessed disturbing views of racial discrimination in America.
Such prejudice didn't stop him from forging a long and distinguished career as a federal law enforcement officer, though. From his first post with the Bureau of Narcotics to an ascent through the ranks of the Secret Service and beyond, he built a high-profile résumé that includes protecting every U.S. president from LBJ to George H.W. Bush, as well as the coordination of the Oklahoma City bombing investigation.
After accepting the Chicago narcotics post in 1961, Tucker soon learned that all agents weren't created equal. Black agents didn't wear the three-piece suits and drink their coffee in window offices. Black agents got the undercover roles in the dangerous, crime-riddled streets. "I often referred to the agency as 'The Two-Edged Sword'—black on one side and white on the other," says Tucker, referring to his book by the same name, in which he writes candidly about his trailblazing experiences. "And when the sword came down, it cut differently."
A personal turning point came in 1962 when Tucker briefly left his new job to serve in the U.S. Army. That year, Tucker's unit was called to protect black student James Meredith as he tried to enroll at the University of Mississippi. But Tucker was instructed to "fall out" because "black soldiers would incite violence in Oxford." Stunned by the segregation, Tucker vowed in that moment to become a vocal advocate for civil rights.
Throughout the rest of his career—in the narcotics bureau, the Secret Service, as U.S. marshal for the District of Arizona, and finally chief of security for the U.S. Courts—he repeatedly spoke out against injustices, developing a reputation as "Tucker the Troublemaker," an achievement for which he's perhaps most proud.
"I really wanted to reach down and help other minorities get the treatment they deserved—I wanted to see a change," Tucker says. "There comes a point in everyone's life when they have to stand up for what they believe in. I like to think that's one of my lasting impressions."