Nearly 50 years after he last presided over the UI campus, Virgil Hancher is back.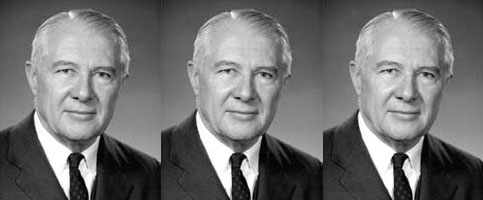 Virtual Virgil
http://twitter.com/virtual_virgil
In January, "Virtual Virgil Hancher" signed on to Twitter as the voice of Hancher's marketing department. The account pays homage to Hancher [deceased], 18BA, 24JD, 64LLD, UI president from 1940 to 1964 and the namesake of the UI's performing arts auditorium.
Virtual Virgil tweets primarily about Hancher shows, news, and ticket giveaways, although he also offers his humorous commentary on campus news.
Speaking of the blizzard that cancelled classes this past February, Hancher tweeted, "You know in Real_Virgil's day, UI students went to class in the snow, walking uphill both ways!"