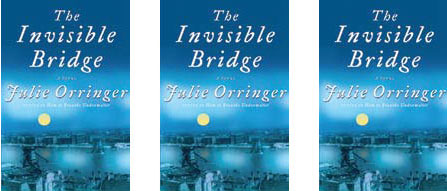 by Julie Orringer, 96MFA
In her first novel, the acclaimed author of the story collection How to Breathe Underwater offers an epic story of love and war during the Hungarian Holocaust.
With painstaking attention to historic details, Orringer weaves a fictional tale against the greatest tragedy of the 20th century: the death of millions of Jews due to Nazi persecution in World War II. While much has been written about the Holocaust, Orringer brings history to life in a new and beautifully rendered way (some critics even compare its sweep to that of Dr. Zhivago).
Andras Levi is a Hungarian Jew who leaves Budapest in 1937 to study architecture in Paris, where he meets ballet teacher Klara Morgenstern. The first part of Orringer's novel follows their passionate romance and the plights of both their Hungarian-Jewish families. Eventually, war delivers the lovers back to Hungary, and Andras is assigned to a labor camp. Day-to-day life grows horrific in the second half of Orringer's book as her characters move toward an unbearable fate that leaves readers haunted long after the final page.