After moving to Iowa, a writer finds community in this City of Literature.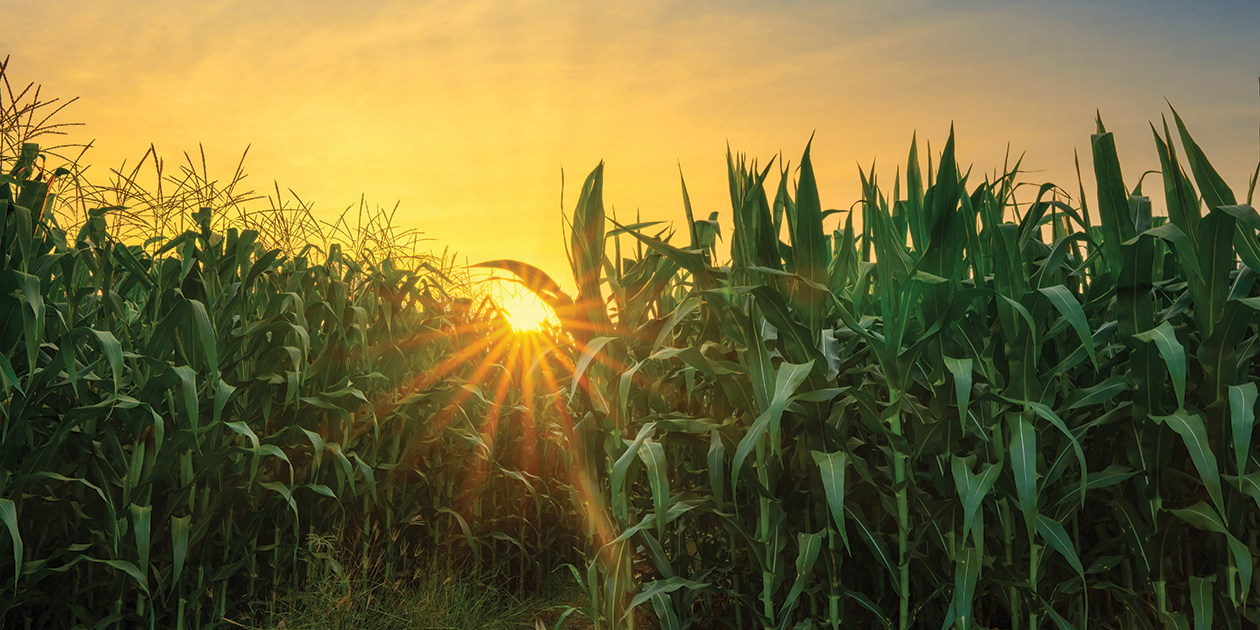 By the time we moved to Iowa City seven years ago, my husband and I had lived in three cities in five years, where I'd held three different jobs, earned one MFA, and miscarried twice before our first daughter was born.
There were only a few cities in the U.S. where we could both pay off my husband's six-figure medical school loans before we had grandchildren and also find some kind of literary scene. We'd moved here for his job in the ER at University of Iowa Hospitals & Clinics, but also for other reasons I recited when people asked why we left LA and New York: for the better schools and lower cost of living, for proximity to my Cedar Rapids in-laws. Iowa City also had the bougie bars, restaurants, and breweries that we were used to, plus the shows and art and good public schools for the far-off day our baby would need them.
It also had the Iowa Writers' Workshop, where famous writers had passed through and where so many buzzed-about and brilliant books were born. Because of the workshop's presence, the city punched above its weight and attracted famous authors on tour, hosted festivals, boasted several bookstores, and had literary quotes etched into the sidewalk.
Maybe I should have been intimidated, returning here with my few third-tier journal publications and the walking stick my MFA program had awarded graduates instead of guaranteed agent contracts, but I'd had a baby five months ago; I was too tired. I hadn't written for years, succumbing to the caffeine of Keurig cups, the oxytocin of baby snuggles, and the cortisol that coursed through me when she cried. In 2014, I'd ceremoniously named a long project I'd written "final.docx," saved it to an old laptop, and never looked at it again. I obeyed the self-protective impulse to leave that project there until I had full-time childcare, or a better brain, or a group of local writer friends to share tea and trauma plots with.
If I was being totally honest with myself, Iowa City's reputation as a writers' town was way higher on my list of reasons for moving than I let on. ("Sure would be cool to catch a Prairie Lights reading sometime!" I'd tell people, like that was all it was.) But, when I talked about moving, I never talked about the reemerging ache of my creative ambition.
We'd lived here once before, when my husband was in med school. The summer we got married, I'd workshopped my first stories in an everyone-welcome Summer Writing Festival class. Eventually we'd left, learned to navigate the New York City subway and then the 405 freeway, but now we were back in the land of if you build it, they will come.
I knew Iowa City could be both a unicorn town and a confusing place for a non-workshop writer to find her people. It was easy to find cool nonwriters to hang out with, though. I met Roman history experts who, for some reason, rode their bikes across the entire state every July. I met doctors and nurses who fought for harm reduction policies and abortion rights, who grew gorgeous tomatoes in their spare time and gave zero F's who wrote Freedom. Mom-friend photographers and painters.
I loved my nonwriter friends, but I would feel a tug in my gut when the conversation shifted to whatever thing the other people in the room had in common that I did not. While they talked medical charting (come on, it's Friday night), bicycle crashes (maybe if they drank fewer beers or didn't bike at night?), and native Iowans' favorite lakes (I mean, lakes, ew), I sighed and stared at their bookshelves.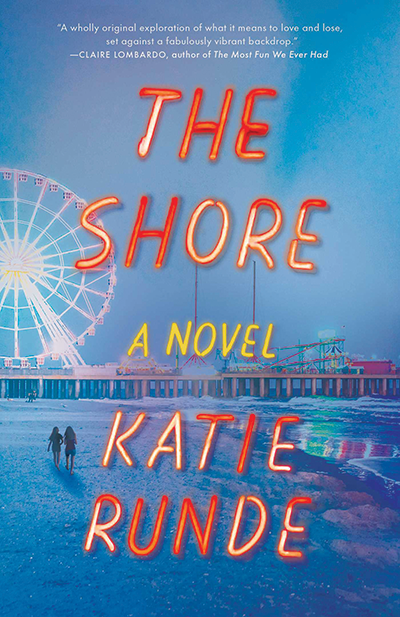 Katie Runde's first novel, The Shore, published by Scribner, May 2022.
Somewhere in this town, I knew there were people who could join me in debating unreliable narrators. I wouldn't know until years later how many writers were hiding in plain sight as I traveled around town with one kid strapped to me and another doing howling laps around us. Rachel Yoder (11MFA), author of the critically and commercially successful novel Nightbitch, was shaking egg maracas across from me in baby music class for a year, but we never knew we were both writers until both our books were already finished. (Nightbitch is partially about a woman desperate to meet a very particular kind of art-mother friend in a very-obviously-Iowa-City town!)
Finding other writers isn't like finding, for example, other tattoo enthusiasts, who might show visible evidence of their interest. It takes a lot more asking around. If you start doing that while you're still hand-waving about a document you last opened three years ago, you might as well stick to talking about the awful Iowa weather.
And I had a lot of work to do alone before it mattered at all whether my town was America's per-capita biggest producer of writers or raisins. In the City of Literature, my path from back-row readings lurker to literary community member was part serendipity, part rejection, and part stubborn belief that that the difference between my unwieldy private document and someone else's hyped novel might be only a matter of time.
* * *
My interactions with MFA folks were limited to eavesdropping before readings at Prairie Lights. I recognized the beats of their conversations from my own late nights out with my MFA pals, though the Iowa folks did often seem more confident in their own next creative rites of passage than we ever did.
I felt more protective of the workshop students than jealous or excluded, knowing how hard it had been to readjust to real life in my own post-MFA years. The mom in me wanted to buy them all hot cocoa and ask about their hometowns, to make sure they had warm enough coats for the Iowa winters.
For me, the workshop's presence in Iowa City brought with it a vibe, a pressure, and a culture that lit a fire under me. On some psychic level, knowing how many other people in a 5-mile radius were writing books helped me the same way the thousands of other people riding their fancy exercise bikes helps me get my own ass on there now. The urge to feel more like myself, by showing up to a blank document and making a mess, finally overtook all my insistent excuses.
On New Year's Day 2016, my babies were napping and I was nursing a hangover. January 1st is a cliché day to begin again. But it also takes the question of "why today" off the table and gives you permission to fail. But my only goal was to show up, and I did. I was planting my freaking cornfield. Whether the magic and the ghost baseball team (aka a finished novel I was proud of and a writing community to share it with) ever showed up was not entirely within my control, but my routine was.
Almost every day, I wrote: fragmented essays, self-published blog posts about podcasts, tiny bits of fiction. Some days, no one napped, and I only wrote the time and date in my Google doc: look, I was here. In both my writing and in my parenting lives, I was suddenly undaunted by small, weird, private failures, astonished when something actually worked.
Gradually, I resurrected the first chapter of my MFA thesis. I signed up for an online class, where I reimagined the thesis as a novel about a brain tumor and love and homesickness and coming of age and my Jersey Shore hometown.
The more I wrote alone, the braver I got. I asked Stephanie Danler a question at a reading and asked Maureen Corrigan for a book recommendation at a public library fundraiser. I finished a full revision of my novel. I wrote a query letter and sent it out. It wasn't ready, but it almost was. Then the magic baseball team, the three women who would be my writing group and closest writing community, started to show up: a former MFA classmate who had just moved here, a mom friend I had no idea was a writer, another friend of hers. We didn't find each other because of some law-of-attraction vision boards, but because we had all finished enough work on our own that we couldn't stand to stare at it alone anymore.
In the fall of 2019, we all met at a coffee shop and then kept meeting. We didn't follow the rules we'd learned in our MFA workshops, and we liked it that way. They were down to talk about The Artist's Way and word count goals, to talk through the challenges of tearing a chapter down to the studs and said, "Yes!" like the Hawkeyes had just made a touchdown when I suggested changing a point of view.
In our first meeting that we'd switched to Zoom in early 2020, they told me my draft was done. By our next Zoom, I got to tell them I had an agent. Five Zooms and one outdoor picnic table meeting after that, a publisher.
In this town, when your title shifts from "lady with a Google doc" to "lady with a book deal," it becomes much easier to recruit for your cornfield writer-baseball team. Recently I had a salad with a novelist who was kind enough to write me a blurb and who has reached out to help me through some publication anxieties, and I got invited to read at a festival, both things that wouldn't have happened without that Publishers Marketplace screenshot. But the work and doubt and little private line-level victories are all the same as they ever, always were.
What would I say to a writer who arrived here in similar circumstances, full of ambition but in search of connection? First, I would pour her a drink and introduce her to everyone at the party as a writer. I would tell her how I got here, but wouldn't demand she do it the same way.
I would tell her that if she feels isolated, or intimidated, or stuck, I would bet her a year of strong coffee that the other people wrestling their big ideas onto a little screen will show up for her after she types THE END and is ready to start asking around.
For the non-workshop writers, it's DIY all the way in the City of Literature. It's awkward and awful, occasionally, and you will feel lonely and left out a time or twenty, but if you keep showing up and keep going back to your own glowing screen full of nonsense, if you keep the faith and keep eavesdropping, keep asking people what lights them up and keep forgiving yourself for your own audacity, imagining you deserve to write your little stories here, too, it can, eventually, be a place that is almost too good to be true.